Since 2004, CUST'HOME has brought together a team of 10 passionate and experienced people, with the aim of designing and integrating home automation technologies in the habitat and yachting and deploying digital infrastructures from the building to the supervision of tertiary buildings (BMS, BOS, etc.). Each field requiring different approaches, our multidisciplinary expertise is a real added value.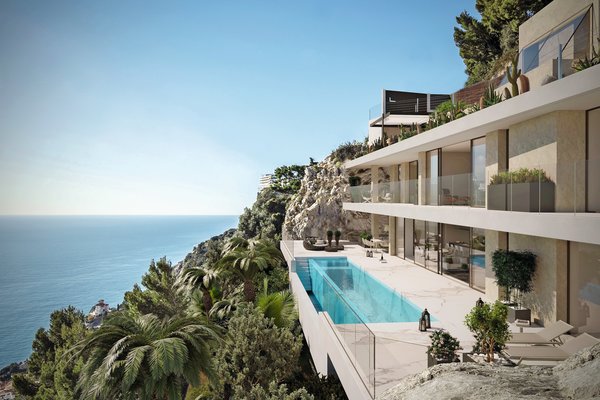 From the study to the integration of your home automation and audiovisual projects, we collaborate with Architects, Bureaux d'Études, Promoters, Facility Managers as well as with the construction teams: electricians, heating engineers, plumbers, carpenters, swimming pool specialists to guarantee your expectations of comfort, safety and ease of use….
work expertise: Networks, Electricity, Energy, Water, Security, Audiovisual, Control
areas of intervention: Residential, Tertiary and Yachting
projects already completed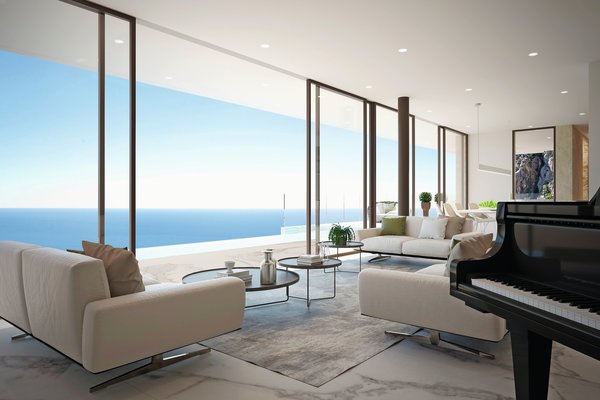 Committed to connected habitats and smart buildings:
Design a unique project that suits you whether it is high-tech, design, energy efficient… Our objective is your satisfaction.
We advise and support you in a global and functional approach in order to frame your project.And, our expertise allows us to follow your project with your engineering teams to make yourequipements connected andmeet your different needs.
The commitment of our team for the accomplishment of your project: quality of work, high availability, respect of the schedule, collaboration with the selected teams.
Respecting your choices to achieve the installation that suits you.
Mutual trust allows the right balance to focus on both the essentials and the details of your project.
The integrity of the services and solutions adopted is guaranteed by our independence.
The digital building revolution is underway!
CUST'Home is part of an innovative approach to its business: innovating for "connected habitats" and creating "intelligent buildings".
The development of our skills allows us to innovate by offering new services and systems to meet your needs.
Faced with climate and environmental challenges, digital infrastructure is an efficient way to optimize resource management. Water in particular is an element whose preservation is essential and is at the heart of our concerns both in watering and in optimization by metering and monitoring of leaks.
Finally, the Smart Grid at the center of the Smart City, is our new horizon through theintelligent buildings, whichbenefits from interoperable technologies, will allow more flexibility and autonomy at the scale of a district, a city, an agglomeration.
A heterogeneous and unique team is the core strength of CUST'Home in the management of projects of all sizes.
It comprises of experienced technicians passionate about technology, and project managers with astrong experience in construction and engineering.
It is a loyal and endearing team that has known over the years to distinguish itself by its skills via the studieesand approvals necessary for the exercise of their functions and by the number and quality of the achievements, some having even been rewarded.
It is above all a space that wants to be turned towards Art with the exhibition of photos, videos, paintings, sculptures according to the seasons… Digital Art makes its appearance through digital works using the dynamics and sound through digital frames.
Then, it was essential to show you all the possibilities of residential home automation and the extent of our integration know-how other than through a brochure or a website. This 100m² showroom fitted out as a real pleasant and warm living space, will allow you to project yourself into your future habitat. All the proposed functions are integrated: lighting scenes, motorized curtains, optimized heating, reinforced security, concealed audio-visual, global control by touch screen or by voice will allow you to launch a simple command or an advanced scenario. The goal is to convince you that these technologies can simplify your daily life, increase your comfort, regain your serenity, or quite simply bring pleasure to staying at home…
Many events are on the program each month: electricians, architects and private individuals, do not hesitate to contact us to make an appointment!
In 2004, Nicolas Colombi, an engineer, and Claude Pey, a lawyer passionate about IT, created CUST'Home PACA, in order to build the home automation of tomorrow. Together, they had already collaborated in an entrepreneurial experience to design a remote monitoring system by videoconference through television for the elderly…
The creation of CUST'Home was intended to promote modern home automationwith complete management of the house, thanks in particular to the arrival of high-speed Internet for individuals and the advent of mobile
In 2006, CUST'Home joined the DOMOCONSULTING network, the leading independent European network of expert centers in home automation and home technologies…
In 2009, a home automation study for the 1st Passive Building in France, the headquarters of BV Promo in the Paris region, included CUST'Home in the tertiary sector…
In 2013, CUST'Home benefited from the SME PERFORMANCE+ scheme, personalized and innovative support over 18 months for business leaders with high potential in the CCI06…
In 2014, for its 10th anniversary, the company CUST'Home created its showroom, a space of 100m2 which presents the extent of the know-how of its teams, already 8 people. This showcase makes it possible to schedule events with its partners, to invite customers and introduce them to new products and innovative solutions…
In 2017, CUST'Home innovated by creating pre-programmed home automation packs to facilitate installation for electricians…
In 2018, CUST'Home is a founding member of the first national network of experts in residential and tertiary technology HexaSmart…